At first we like to sit down with a cup of coffee, listen and then ask questions.
Hello… we are
Carn Gerrish

Creative  a small, yet beautifully formed, Portishead-based graphic & website design agency…
Since our inception in 1999 we have worked with clients both locally in and around the Clevedon, Nailsea, Backwell, Yatton, Weston-super-Mare, Portishead, Avonmouth & the Bristol area, and nationally, specialising in website design & development, design for print, product & location photography, video production and branding & logo design.
We produce concepts that challenge what you want in order to provide you with what you need.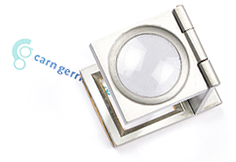 Good graphic design, whether it be for websites, brochures or logos, is a process of discovery…
We start each project by developing a solid understanding of our client's business. Only by listening and asking questions can we fully understand our client's needs, their expectations and their customers.
Next come the bright ideas…
After we know you a little better we set to work on the actual brief. We disregard the bland and the ordinary, and with passion and colour we ceate the bright ideas that stir the imagination, connect you with your audience and make your message memorable.
Clients we have a meaningful relationship with
Get in touch because we'd really love to hear from you...
Call us on:
0117 9666 448
We approached Carn Gerrish with the single brief of creating a new look catalogue for our castors division. They presented an array of ideas and it was clear that they had grasped the essence of what we required. They went on to supply the full spectrum of marketing materials including printed literature and group websites. The service & quality they give us is superb and we are very pleased with them. I highly recommend them