Great content gets great results
When creating brochures, press releases, sales letters or web content, it's impossible to deny the importance of copywriting.
Solid design and engaging images can make a difference, but your words do the real work. They inspire, impress, persuade and motivate your target audience to make a purchase.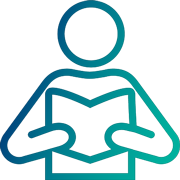 "When I write an advertisement, I don't want you to tell me that you find it 'creative.' I want you to find it so interesting that you buy the product."
– David Ogilvy
Your copy should really speak to your target audience.…
To gain an advantage over your competition, you must ensure that your target audience receives your sales message loud and clear. Good copy supports the effective communication of this message and helps you build a profitable relationship with your customers.
Unprofessional marketing content may include poorly written sentences, typos and other mistakes that will put your readers off. Your target customers will be much more likely to do business with you after reading a professional, well-written sales brochure or other piece of marketing material.
Advertising copy

Press releases

Website content

Blog posts

Brochures

Editorial
Professional copy informs, influences and reassures your customers.
It is clear, easy-to-read and engaging. It can answer many questions before they even reach a salesperson, but most importantly, professional copy delivers your message in the best possible voice/tone for your brand and for your customers.
For business owners and managers, creating sales copy that truly reaches the target audience is an extremely challenging task. However, since our professional copywriters understand how to clearly communicate with the many different market segments, we can deliver your sales message in an effective and interesting manner.
Contact us today on info@carngerrish.co.uk
or call 01275 821 173 to discuss our range of professional copywriting services.